Ahmad Dhani Profile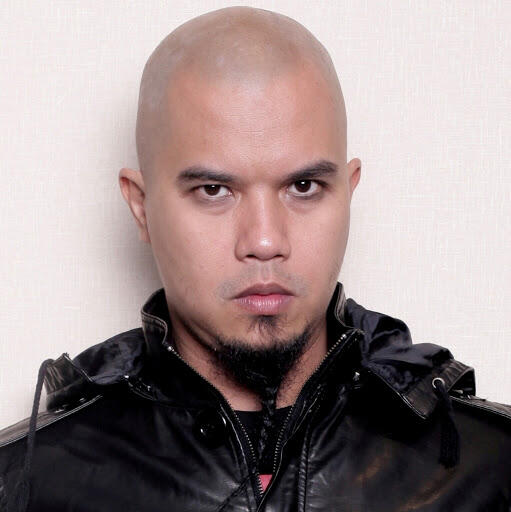 Dhani Ahmad Prasetyo, or he is also called Ahmad Dhani, was born on 26 May 1972 in Surabaya, East Java, Indonesia; now he is in 43 years old. He is a rock Indonesian musician and an Indonesian entrepreneur. Dhani is a creator and a leader in one of Indonesian music group called Dewa 19. It is a phenomenal and famous music group in Indonesia in around 1990s and 2000s. He was also created many works in music world which successfully to bring the other musicians were in the top of their popularity under Dhani's guidance. Dhani is a creator and a leader of a prestigious music management named "Republik Cinta Management". Dhani is known as a songwriter who works with the new experimental music and often adopts the wise words from famous people to become his song lyrics. MTV Trax declared that Dhani is one of the 25 Musisi/Grup Paling Berpengaruh dalam Musik Indonesia" (25 influential musicians/groups in Indonesian music) in its first edition in 2002. Rolling Stone Magazine also crowned Dhani in the list of "The Immortals: 25 Artis Indonesia Terbesar Sepanjang Masa" (25 The Highest Indonesian Artist Forever).
Ahmad Dhani is the first son of three siblings from Eddy Abdul Manaf and Joyce Theresia Pamela Kohler. His father is a descent of Sundanese Conglomerate. His mother is a descent of German. Dhani's brother in law, Dadang S. Manaf is an Indonesian musician who influenced Dhani in his music interests since he was a child. When Dhani was young, his father bought a keyboard for him, made him to study in music course, and persuaded him to increase his talent in classical music. Dhani was very influenced with a rock band from England, Queen.
Ahmad Dhani's ability and interest in music increased when he was in junior high school in Surabaya. In 1986, he and his friends, Erwin Prasetya, Andra Junaidi, and Wawan Juniarso, created a music group which they named DEWA. Dhani was placed in the vocal and keyboard parts. At that that time, he loved music very much until he often chose to gather with his DEWA group rather than went to his school. In the first time, Dhani and his music group was in rock music style, but later on he tried to play music in jazz style, this change made him to also change DEWA name became Downbeat. With Downbeat, Dhani won the musical event named "Festival Jazz Remaja se-Jawa Timur", the first winner in "Festival Band SLTA '90" and the second winner in "Djarum Super Fiesta Music". However, then he went back to his first style in rock music and changed back the name to DEWA 19 with one new member, Ari Lasso.